There never seems to be a good time to renovate your office washroom. And there's definitely no good time for a pipe to burst either! No business owner wants to leave their employees without a place to relieve themselves, or gives them just a plastic option. With Blue Jay Rentals, you can provide your employees and customers with luxury washrooms while you're working on your own luxury washroom. There is no need to close up shop, lose business, or have disgruntled employees/customers.
Blue Jay Rentals will come and set up a portable washroom trailer for you. It is equipped with heating in the colder months and air conditioning for the warmer months. The washroom comes fully stocked. It provides the ultimate comfort of a washroom with the flexibility of a portable.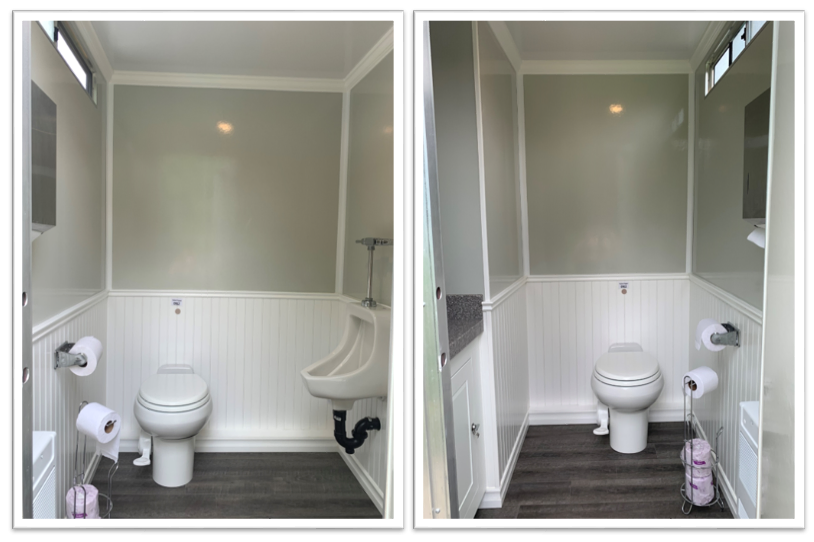 Blue Jay Rentals offers short-term and long-term rentals fit to meet your needs. Ideally, you are able to plan ahead of your bathroom remodel but if the remodel is being thrown upon you, just give us a call and we will be sure to help you out!
Blue Jay Rentals is a family owned and operated Portable Luxury Washroom service based in Richmond, BC. We pride ourselves in offering the most elegant and delightful washrooms coupled with our exceptionally personable service. Whether you are planning a wedding, birthday, company party, or private event – big or small, we will be available to serve you and your guests. If you're in a pinch or planning a bathroom remodel, we can provide some comfort for your home while your bathroom is out of service. Call or submit a quote form today!