When it comes to providing a comfortable and clean restroom experience for large gatherings or events, the decision often boils down to using either a porta-potty or a luxury washroom trailer. While both may fulfill the basic requirement of providing access to a restroom facility, there are certain advantages that come with opting for luxury washroom trailers over porta potties.
Superior Hygiene Standards
Luxury washroom trailers are the best choice for any event, providing a much more comfortable and enjoyable experience than the traditional porta potty. These mobile restrooms offer superior hygiene standards, maintaining an elevated level of cleanliness that creates a safe and sanitary environment.
Not only do luxury washroom trailers provide excellent hygiene conditions, but they also feature plenty of amenities to make your guests feel welcomed and at ease. From spacious interiors with running water to flushing toilets and even luxuries such as air conditioning, luxurious lighting fixtures, music, and more—luxury washroom trailers have it all! You can count on having spotless facilities that will keep your guests feeling comfrtable throughout the duration of their visit.

Variety of Options
Are you planning an outdoor event? If so, it's likely that you already know the importance of providing a satisfactory restroom experience for your guests. While porta potties may be the standard option, luxury washroom trailers offer superior amnities and a more dignified experience.
For special events, you want your guests to have the best experience possible. And having a good washroom is a key component of any sccessful event. When it comes to providing quality restroom facilities, luxury washroom trailers are the way to go! These trailers offer a variety of options that can make the bathroom experience much more enjoyable than traditional porta potties.
To start off, luxury washroom trailers come with running water and working toilets as you would find in any normal bathroom. This means there's no funny smell or dirty commodes that often come with porta potties. The increased space also offers plenty of amenities such as air conditioning, mirrors, hand washing areas, and more that you won't get from porta potties.
Amenities Galore
When it comes to outdoor events, having a clean and comfortable washroom is essential. But why opt for the traditional porta potties when luxury washroom trailers are available? Washroom trailers provide so much more than just a functional toilet. From heated floors to custom interiors, these portable bathrooms offer amenities galore!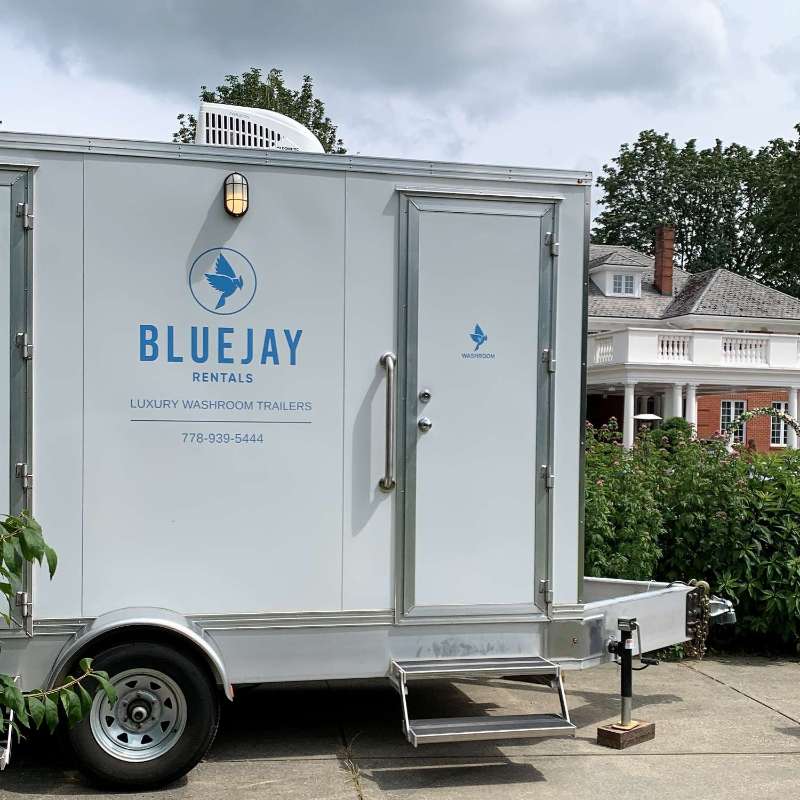 Luxurious features like marble countertops, stainless steel sinks, and frosted glass doors make luxury washroom trailers stand apart from porta potties in terms of style and comfort. Not only do these enhanced features create an atmosphere of sophistication – they also make the experience more hygienic by providing guests with a touch-free environment. Additionally, all surfaces are sanitized regularly making them safe for everyone to use.
Cost Effectiveness
For starters, luxury washroom trailers can accommodate far more guests than your standard porta-potty. That means fewer rentals and less money spent overall on the rental service itself – which can make a huge difference in those tight budget times. Additionally, luxury washroom trailers often come equipped with features such as heaters or air conditioning units that make them much more comfortable for users than traditional porta-potties. This added comfort makes them preferable to many guests and ensures they will be returned in good condition, saving additional costs associated with repair or replacement.
Why Luxury Washroom Trailers Beat Out Porta Potties
When it comes to providing a comfortable and inviting bathroom experience, luxury trailers beat out porta potties hands down. From spacious interiors to an array of modern amenities, these trailers offer the ideal solution for any event where guests need access to restroom facilities. With their sleek design and luxurious features, luxury trailers provide a much more enjoyable experience than the typical porta potty.
The benefits of opting for a luxury trailer over a traditional porta potty are clear. From the enhanced convenience they provide to the extra touch of style they add, luxury trailers are sure to make your next outdoor event stand out from all others. They also make it easier for guests with special needs or disabilities to use them comfortably; making sure everyone is taken care of in style!  Contact us to rent luxury washroom trailers from us today!